East Lake Plumbing | Elite Plumbing Services INC
Professional EastLake Plumbing Service
Our Plumbers in East Lake, FL can fix water heaters, drain leaks, and other plumbing issues. We are plumbers that have built a reputation with our community. When East Lake residents as well as business owners need to hire top-tier plumbing contractors, they count on Elite Plumbing Services, INC. Our family-owned business has been serving East Lake, FL for over 18 years now. We're dedicated to providing exceptional service and that's what makes us the preferred choice for anyone looking for reliable plumbing services.
Pinellas County has come to trust us by providing the highest quality plumbing services time after time.  Our company is proud to be the palm harbor plumber for both residential and commercial properties. For any questions or concerns, give us a shout. We are available 24 hours a day! 
Sometimes customers looking for high-quality hot water heating equipment face difficult choices. What should a buyer do? Which one has the best advantages and which ones have the worst?
Our Eastlake plumbing team have extensive experience in installing, repairing, and servicing hot water heaters of all brands. Customers in East Lake can rely on us to maintain both gas- and electric hot water heaters. There are many differences between brands of both gas and electric water heaters. Trust our knowledgeable plumbing technicians to answer any and all questions.
We guarantee 100% drain cleaning in Palm Harbor, FL

Utility Sinks, Kitchen Sinks & Bathtubs drain cleaning.

Camera Inspection

 for sewer and drain cleaning
Fully stocked van available to handle your drain cleaning, sewer cleaning, or rooter services.
East Lake is a Census region that includes the sub-communities East Lake Woodlands and Lansbrook. Ridgemoor, Woodfield. Woodfield. Boot Ranch. Tarpon Woods are also included. Its borders include Pasco County to its north, Hillsborough County towards the east, Palm Harbor to the south, and Tarpon Springs to the west. It is represented in the U.S. House by Gus Bilirakis.
Families love the area because of East Lake High School's quality, which is comparable to Palm Harbor University High School (both A+ rated), even though it does not have the International Baccalaureate Program like Palm Harbor University High. East Lake/City Oldsmar offers top-flight youth recreation programs.
Things To Do In East Lake FL
Brooker Creek Preserve, located in Pinellas County Florida, is owned by the Pinellas County government and Southwest Florida Water Management District. It is managed by Pinellas County Parks and Conservation Resources Department. It covers 9,800 acres, and offers hiking, horseback riding, birding, and other outdoor activities.
The Preserve office can be found at 3940 Keystone Road in Tarpon Springs, Florida. The Brooker Creek Preserve Environmental Education Center has interactive exhibits and displays about Florida's natural history and local history. The public is invited to participate in educational and interpretive programs.
Lake Tarpon, a freshwater lake is located approximately 10 miles west from Tampa in Palm Harbor or Tarpon Springs, Florida. Lake Tarpon, which covers 2,500 acres, is the largest lake within Pinellas County. Its watershed covers 52 miles, including Brooker Creek and South Creek. Lake Tarpon can also be accessed at John Chesnut Jr Park and AL Anderson Park. It is a popular regional destination for largemouth bass fishing and is also a popular recreational spot.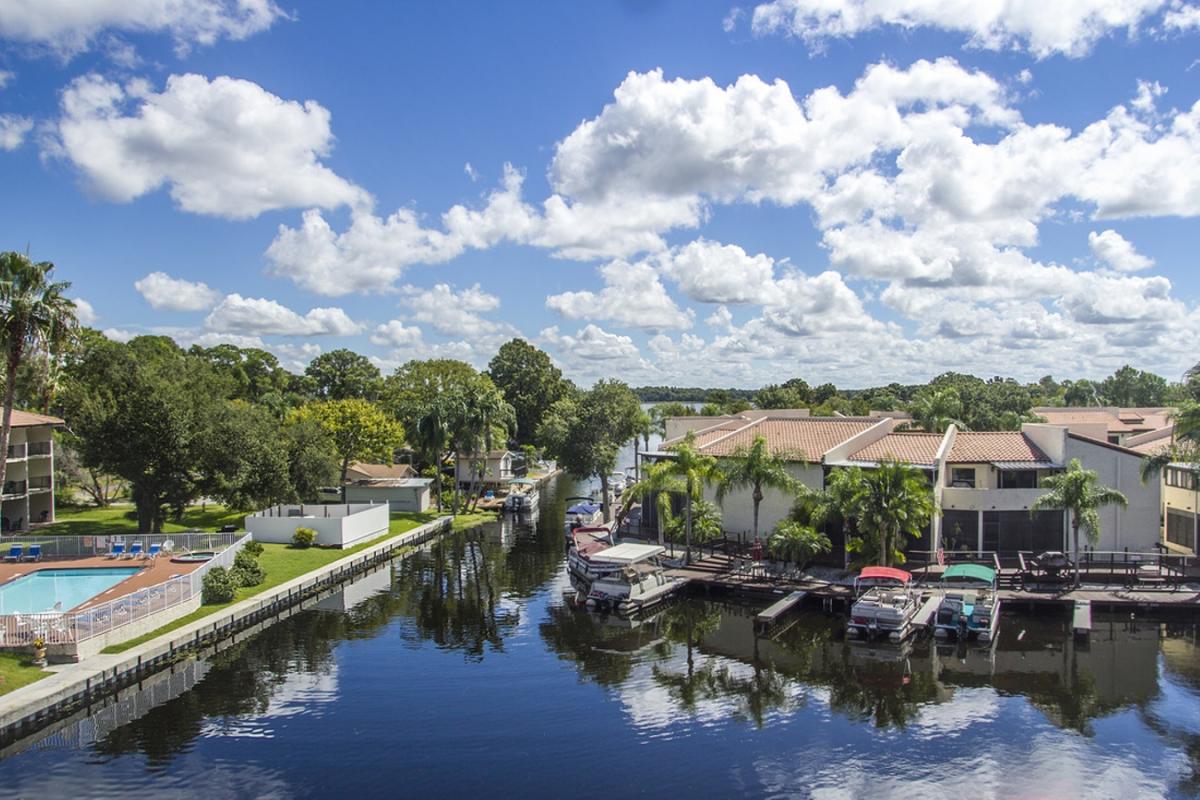 We welcome the opportunity to serve people in this community by providing a variety of useful water heater services. Whenever a question arises concerning this important plumbing system technology, people in this area count on our company for skilled assistance. We offer a helpful source of information about current hot water heater brands and prices. Ask us to furnish turkey installation, maintenance, and repair assistance. We look forward to serving customers on request!